Stage Manager respects Spaces "Assign To" setting
November 11, 2022
If you have tried Stage Manager on macOS Ventura and have wondered why some apps never seem to work as you would expect — check the app's "Assign To" setting.
This setting only appears if you have more than one Space and is accessed by right clicking the Dock icon and selection Options →Assign To. If you have an app set to "All Desktops" the app will never automatically swap with another when in Stage Manager and will appear with all active sets, but it can be minimized to the recent apps shelf by pressing the 🟡 window button.
This setting also persists even it the setting isn't visible. For example if you set this for an app and then delete all your Spaces so the setting is hidden from the Dock menu, the setting still applies.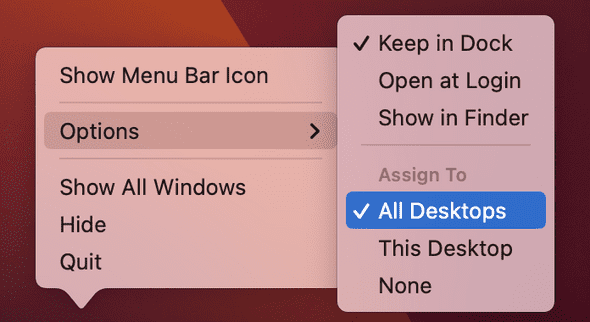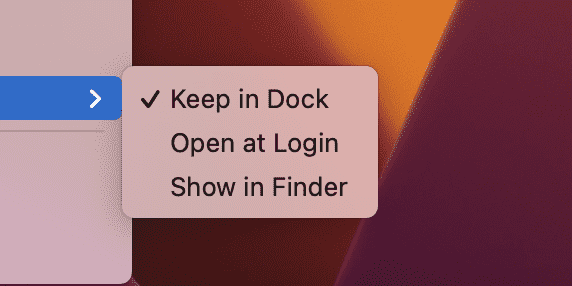 ---